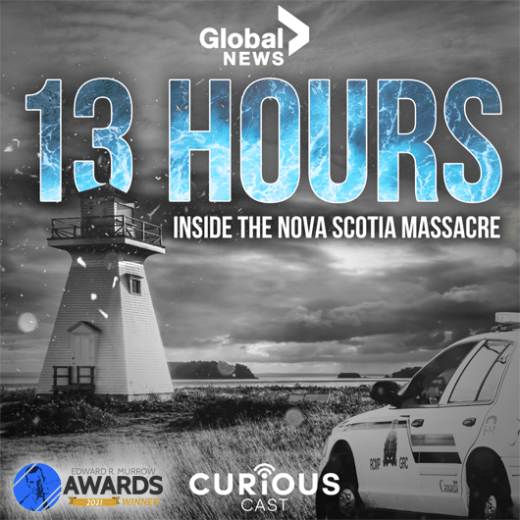 Journey inside Canada's deadliest shooting spree with Sarah Ritchie of Global News as she tries to unravel just what happened.
LISTEN NOW
A gunman on the loose… in a quiet coastal town. As minutes turned to hours the confusion and fear gave way to horror as the gunman left a trail of destruction and the devastation wouldn't be known for days.
In the end, 22 innocent people were killed over a period of 13 hours. The deadliest shooting spree in Canada's modern history left us with far more questions than answers.
Who was behind the horrific rampage?
Why wasn't the public warned?
What caused such a massive communication breakdown?
What did police know and how did they fail to stop it?
Join Sarah Ritchie a reporter for Global News in Halifax as she tries to unravel how something like this could happen. Sarah will take you through every hour, as it unfolded and together you'll try and piece together what happened, what could or should've been done to prevent it and what we can learn to make sure a tragedy of this magnitude never happens again.
Winner of the Edward R Murrow Award for 2021!
It's free!
Just subscribe with your favourite podcast app