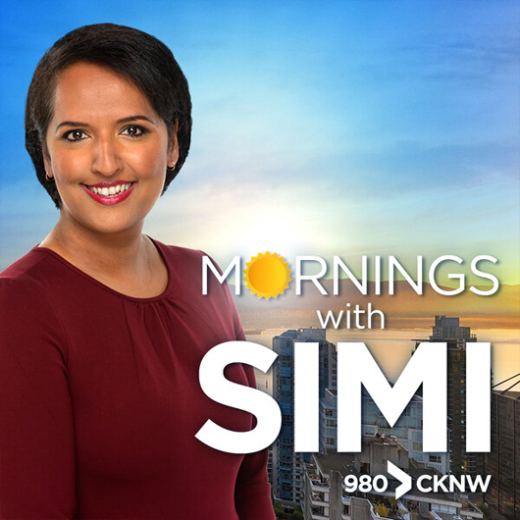 Simi's passion for storytelling allows people to tell her what's on their mind.
NEW EPISODES EVERY WEEKDAY
Simi Sara grew up in Surrey, B.C. and spent the first 15 years of her career in television. She has been with 980 CKNW since 2010 as the host of the The Simi Sara Show, until she made her move to her new timeslot as host of Mornings with Simi.
She is the recipient of two national and three regional RTDNA awards for her editorial and commentary work. Sara has also won both the BCAB Broadcaster of Tomorrow and BCAB Performer of the Year awards. Additionally, she is the only radio personality to win the Jack Webster City Mike award for commentary.
Her show Mornings with Simi airs weekdays from 5:30 a.m. – 9 a.m. PT.
It's free!
Just subscribe with your favourite podcast app